The apartment smells BEAUTIFUL- thanks to the lilies given to me by my manager. She even went through the trouble to decorate my desk with balloons and ribbons!
I'm not big on celebrations- so like last year *
Montalto
*
Botanical
*
Press Club
*, I kick-started my birthday a lil bit earlier. The night before my birthday, the boy and I made an impromptu decision to pay
Izakaya Den
in the CBD a visit. On the actual day itself, I took the day off work since I have an unofficial 'no-working-on-birthdays' policy and spent it doing whatever I felt like! Days with no plans and time constraints are the
best
. I <3 it! Short post for now- reviews on Izakaya Den and Cafe Gaia to come in the next couple of days :)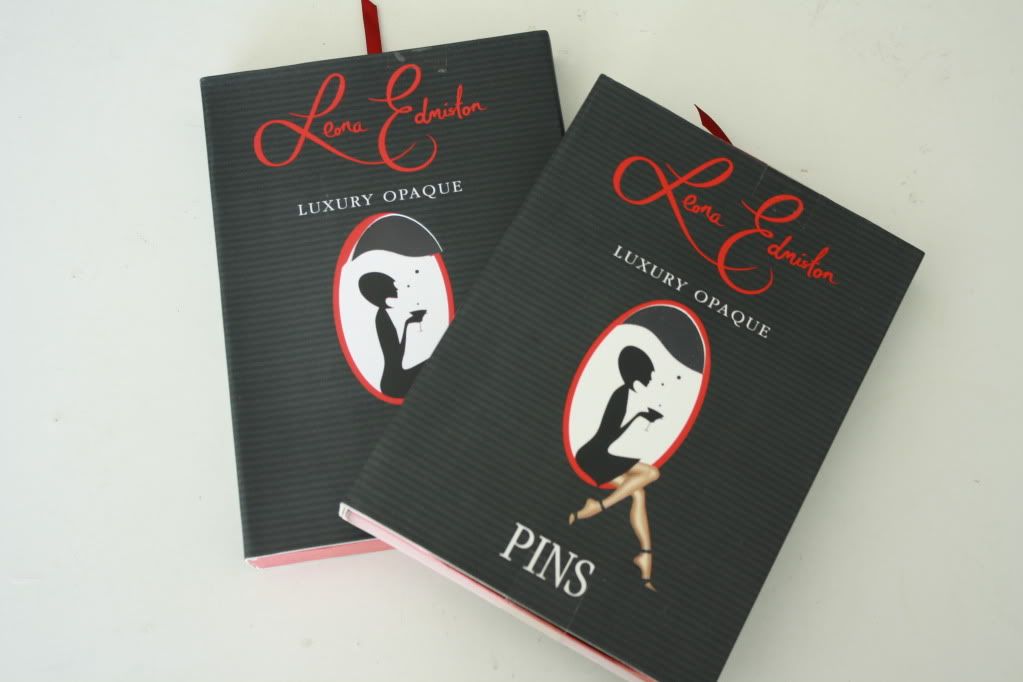 Paid the newly refurbished Myer a visit- came away with two pairs of Leona Edmiston Luxury Opaques. Nothing, I repeat, nothing can top these. They are the best (imho) :D Stocking (no pun intended, hee hee) up for winter and nothing wrong with keeping a spare pair for the confused a.k.a chilly summer days Melbourne seems to be experiencing so far.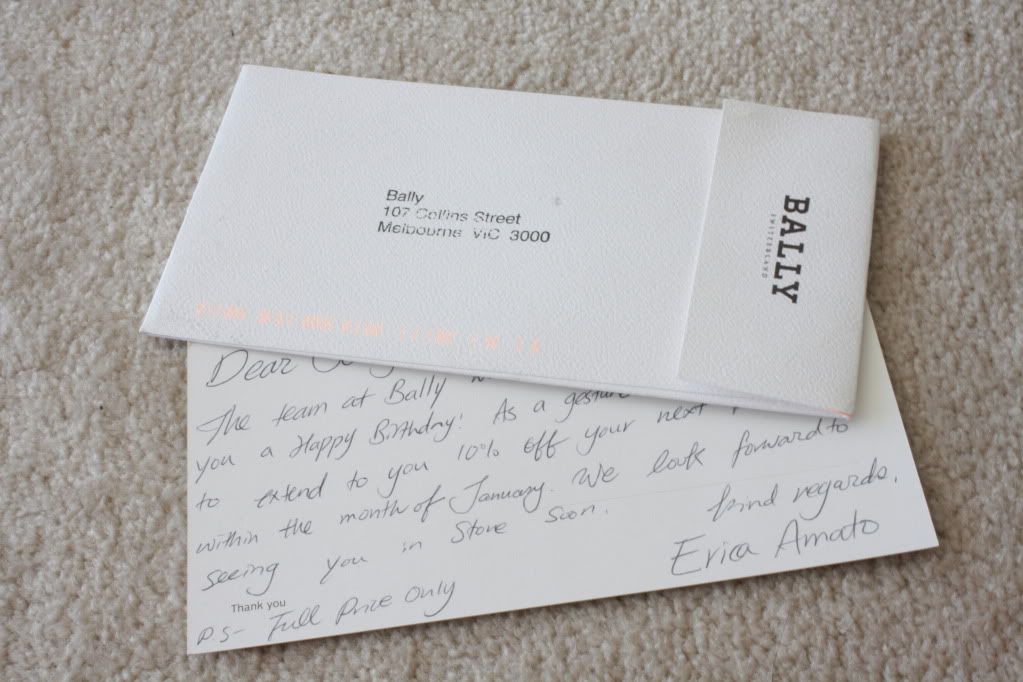 Bally surprised me with a handwritten birthday card! Who does this anymore? It entitles me to 10% off full price items for the month of January. I don't see myself using it- any takers?
Cupcakes from the heart, for the soul. Most delicious cupcakes in town- you have to try them!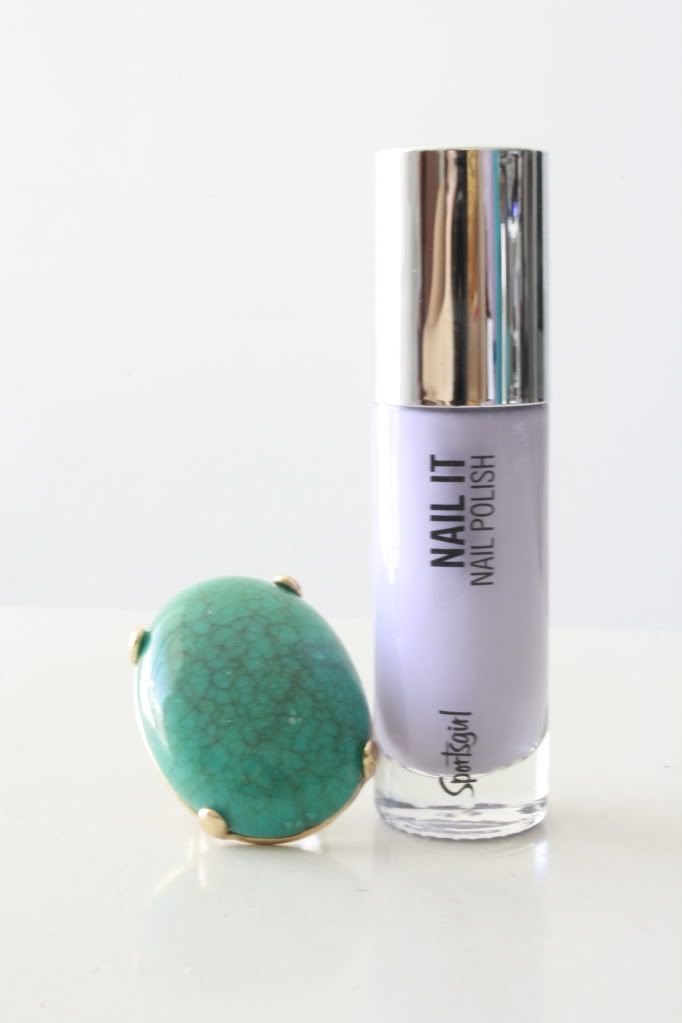 Every girl needs a large cocktail ring. And pastel purple tips- gorgeous colour!
My shoes arrived two days ago- great timing, right? They are a half-size too large but nothing insoles and heel grips can't easily fix! Call me crazy, but the colour is hard to come by....I'm not willing to wait forever for them to pop up in my size!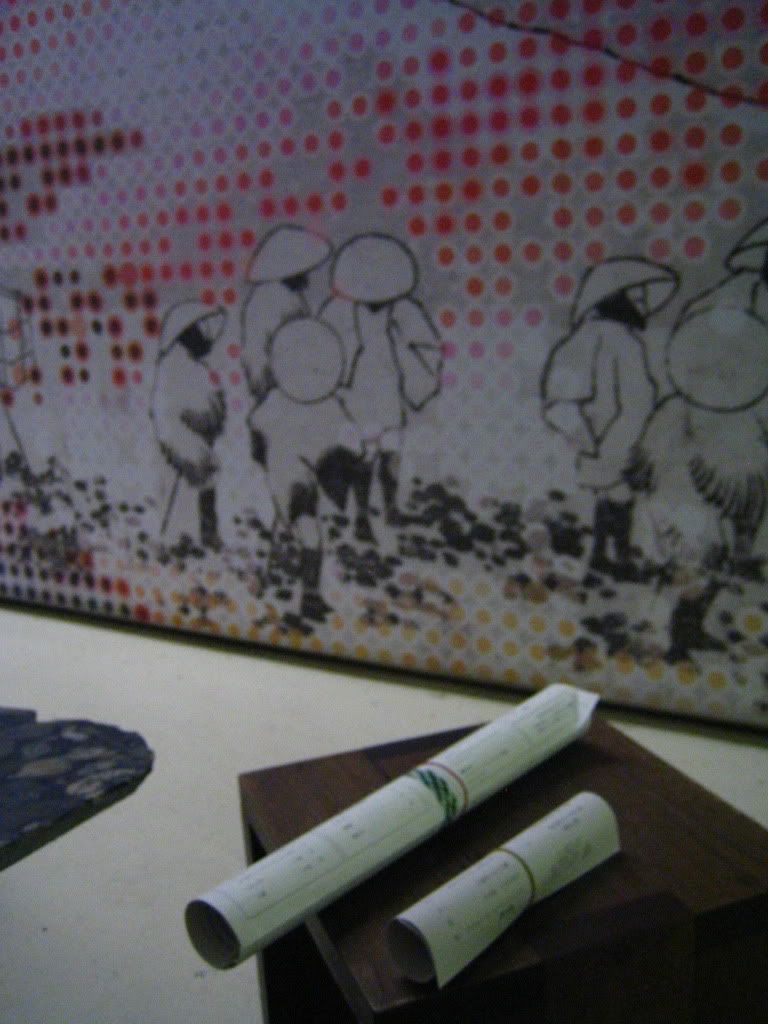 Izakaya Den
Cafe Gaia
Till next time, xoxo!