After drinking a whole jug of
Prussian Iced Tea at Madame Brussels
I wanted to EAT. So it was decided by the chief executive decision maker (me!) that our next stop was to be
Luxbite
in South Yarra. We actually walked past this place when we visited
Cafe Gaia
for my birthday brunch as we'd parked somewhere on Toorak Rd that day. It was packed to the brim on a weekday but we thought it was just another cafe hence we paid it no heed then.
What clinched the deal for me was the fact that they had macarons. If you've been reading me for a while you'd know I could live on macarons alone if I had to. They have a huge array of unique flavours (amongst the more normal flavours like strawberry etc) and being one who never really orders the same thing twice I just had to try everything that sounded weirdly wonderful.
The decor was beautiful- all white and French (am I right?). It transported me to another world, one that was serene and relaxing, one where time stood still and traffic jams never existed.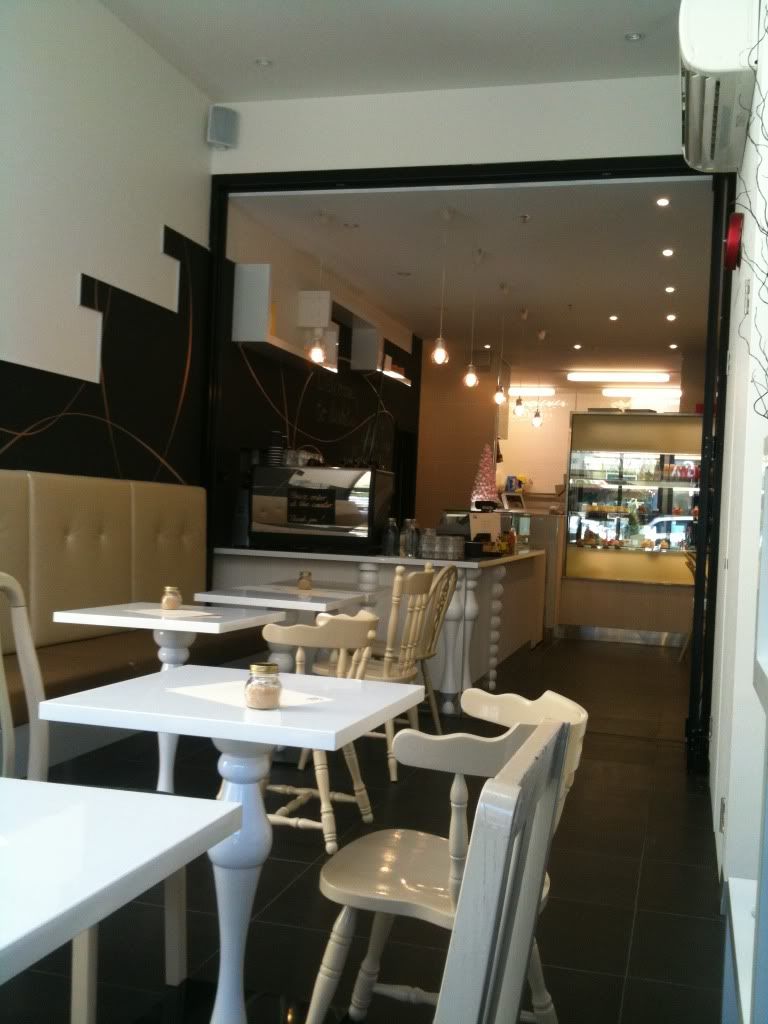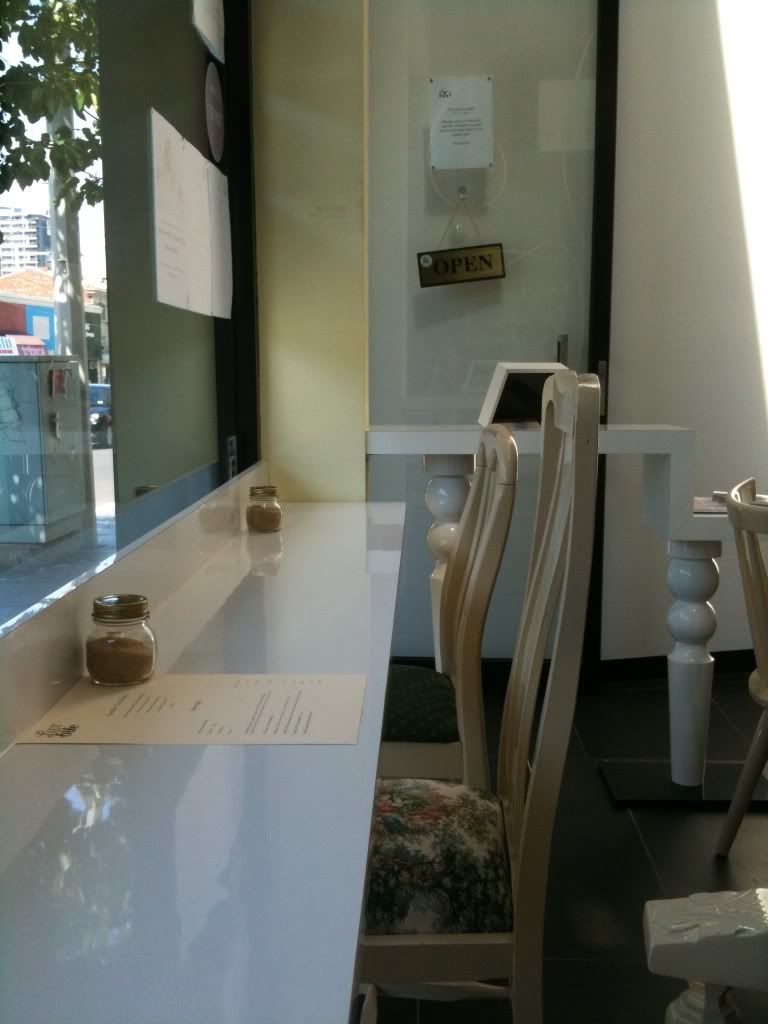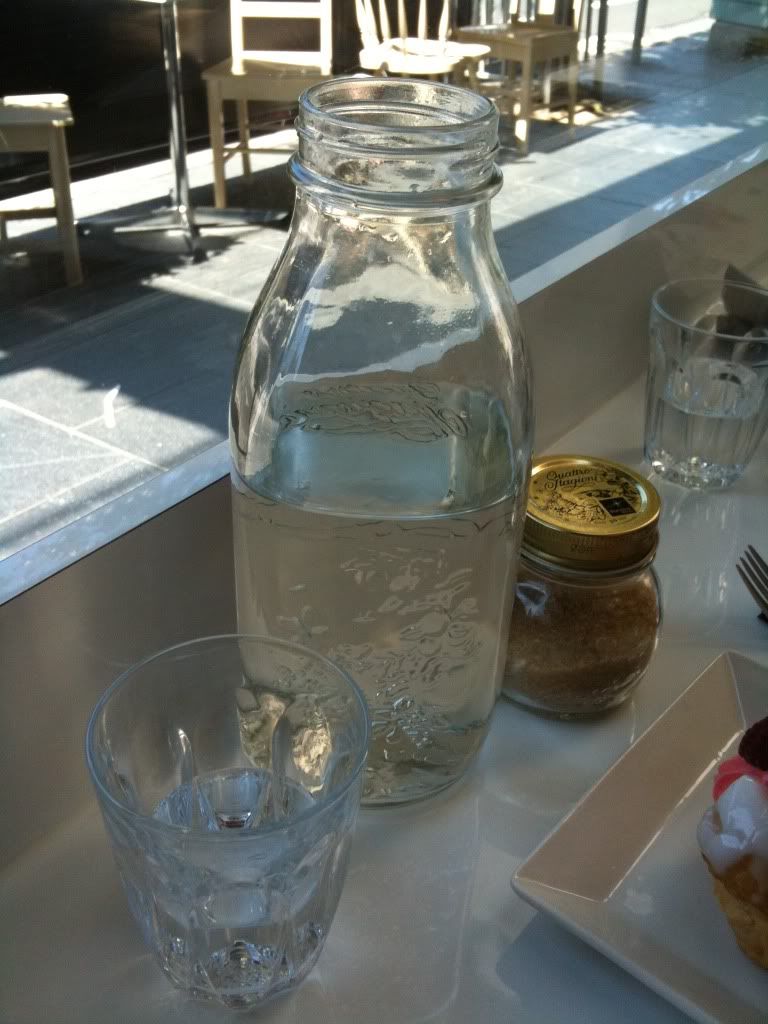 Even the water jug had flowers on it.
The lovely St Honore cake with rose, lychee and raspberries. How pretty does this look? The icing had a delicate, perfumed rose flavour which paired so well with the tartness of the raspberries. The pastry on the other hand could have been a little bit more flaky, I felt as though it wasn't as fresh as it should've been. I still devoured every last piece of this in the end- I'd never come across such a strong yet subtle rose flavour before this. It was beautiful.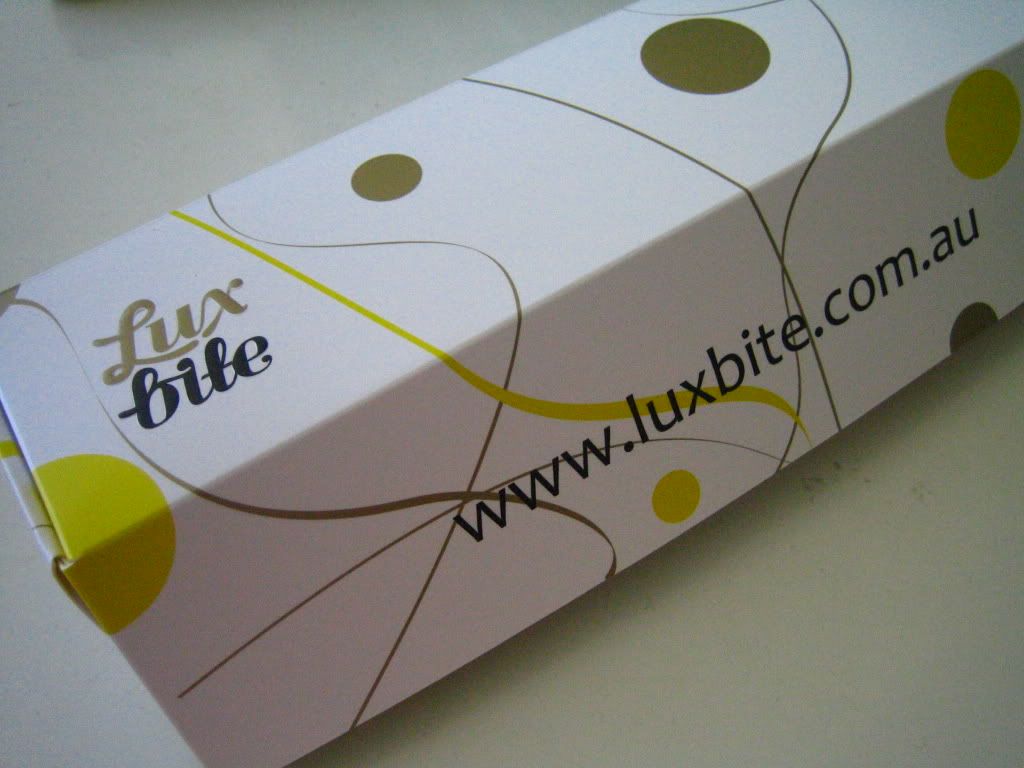 Let's get down to business, people.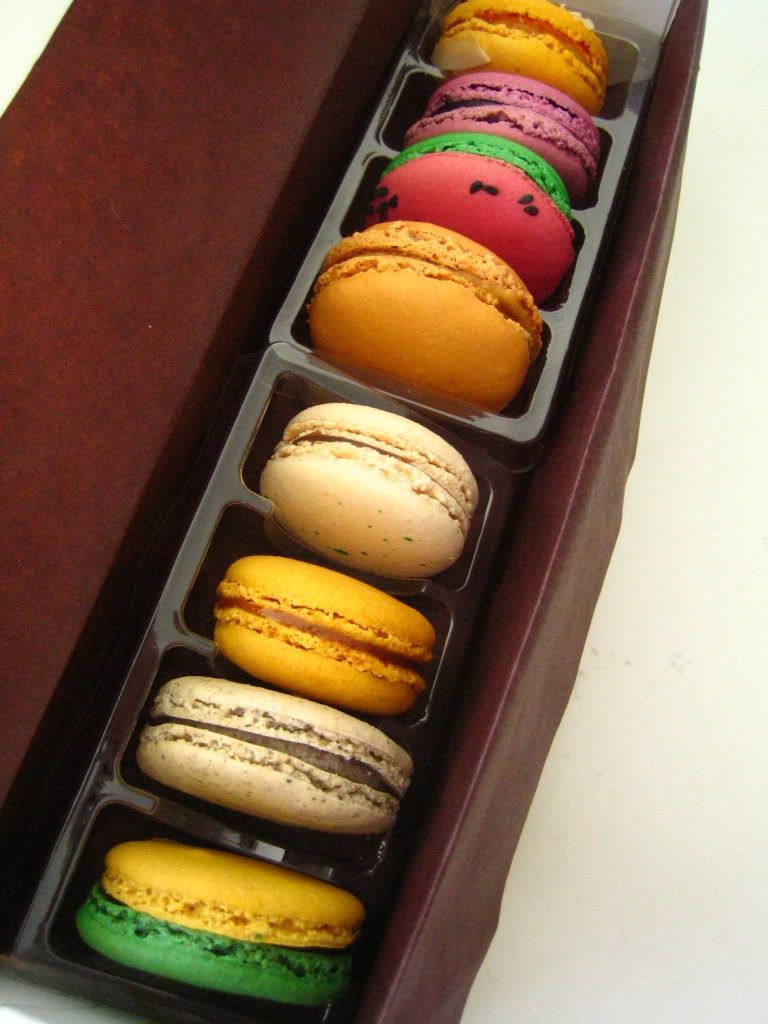 Last picture from top to bottom:
<3 Pina Colada- I couldn't taste anything that resembled pina colada in this one
<3 Blueberry- Nice blueberry flavour, not one of my faves
<3 Watermelon Yoghurt- Unique flavour for a macaron, oddly was quite nice, in an artificial flavour kind of way. Props to Luxbite for decorating this with black sesame seeds to replicate watermelon seeds.
<3 Peanut butter and jelly- One of my favourites, this is one YOU HAVE TO TRY. So good. SO GOOD.
<3 Kaffir Lime- when I was younger my grandma used to have a kaffir lime leave plant in her house and whenever I wanted my hands to smell nice she'd ask me to get a leave and rub it in my hands. The smell is divine, and is perfectly recreated in this macaron. It brings back memories of when I was small and used to frequent my grandmother's house.
<3 Kaya Toast- first bite tells me it really does taste like kaya. A few more bites reveals a small chunk of butter in the middle! What a genius idea. It really does taste AND look like kaya toast. Brilliant flavour.
<3 Black sesame- black sesame is black sesame.I used to love this flavour as it wasn't prevalent except in Japanese cuisine, but now it's everywhere.
<3 Vegemite (for Australia day!)- Love at first bite. I am a huge Vegemite fan (vegemite and butter on sourdough toast is the best breakfast ever) so I really, really liked this. Only try IF you like Vegemite, otherwise I can guarantee you won't like it! Who in their right minds would have thought to create such an awesome, out of this world flavour? Only the brave I guess- and in this case, the bravery pin goes to Luxbite.
Pay this place a visit someday, who knows, you might come away with something YOU would like :)
p/s: Yes I bought 8 macarons today. How did I have time to taste test so many macarons? Cos I ate most of it in less than half a day....and took a bite or two or three out of the others. Hahaha. And nope- I don't feel guilty!