I once wrote about
Dead Man Espresso
, and Laurent Hoffarth who used to run the kitchen there and has since moved on to be head chef at
Cafe Gaia
, posted a comment and invited me to follow along on his food adventure at his new cafe. So I did just exactly that today :) The second time I visited Dead Man was disappointing- the pork belly sandwich was dry and for lack of a better word, uninspiring. It was time to move on to new cafes!
We were meant to visit another cafe in Elsternwick but it was closed till 19th Jan (today!)- just my luck huh? Anyways, since we were around that area we didn't want to travel back to the city or South Melbourne and were looking for cafes around the St Kilda/Prahran/Toorak/South Yarra area. A quick peek on Urbanspoon listed Cafe Gaia and I thought, 'Hang on a minute, this place sounds familar'....and the penny dropped! I read it in my comments once! And off we went to South Yarra, excited about the discovery of a new brunch place for us.
Soy chai- not sure if the syrup was used. If it was, real spices would have been way better.
Enjoying the weather (ok, I lie- it was chilly and cold that morning!). It's just that pictures look better in natural daylight :D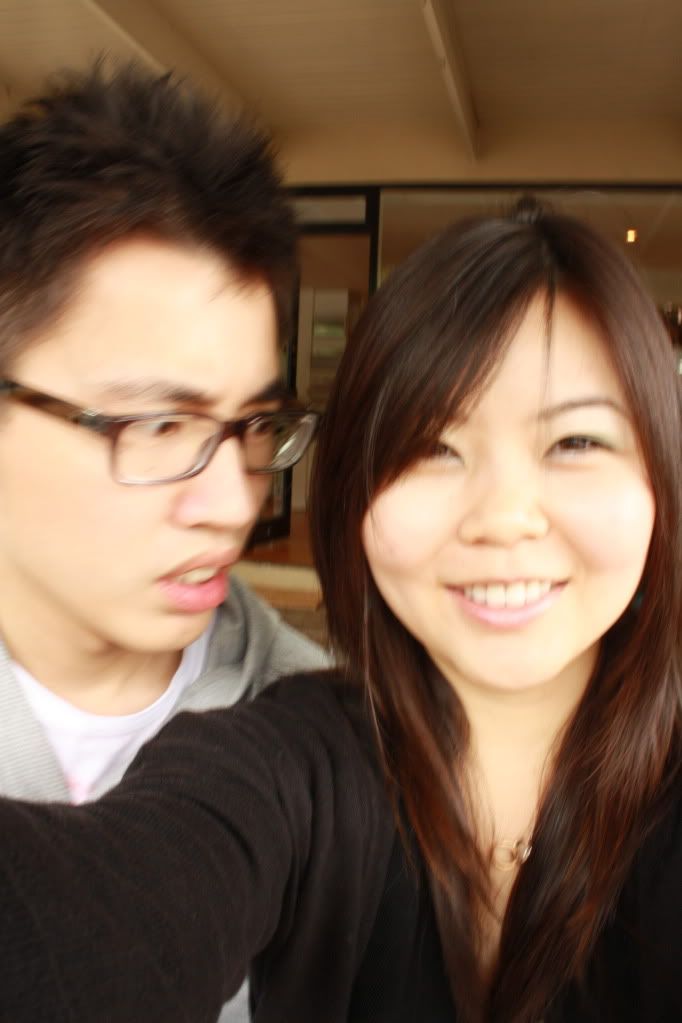 Haha I thought this picture was funny. Someone didn't look too happy with me, in fact, he looked like he was ready to stab me with the butter knife. But but but what did I doooo?
That's better :)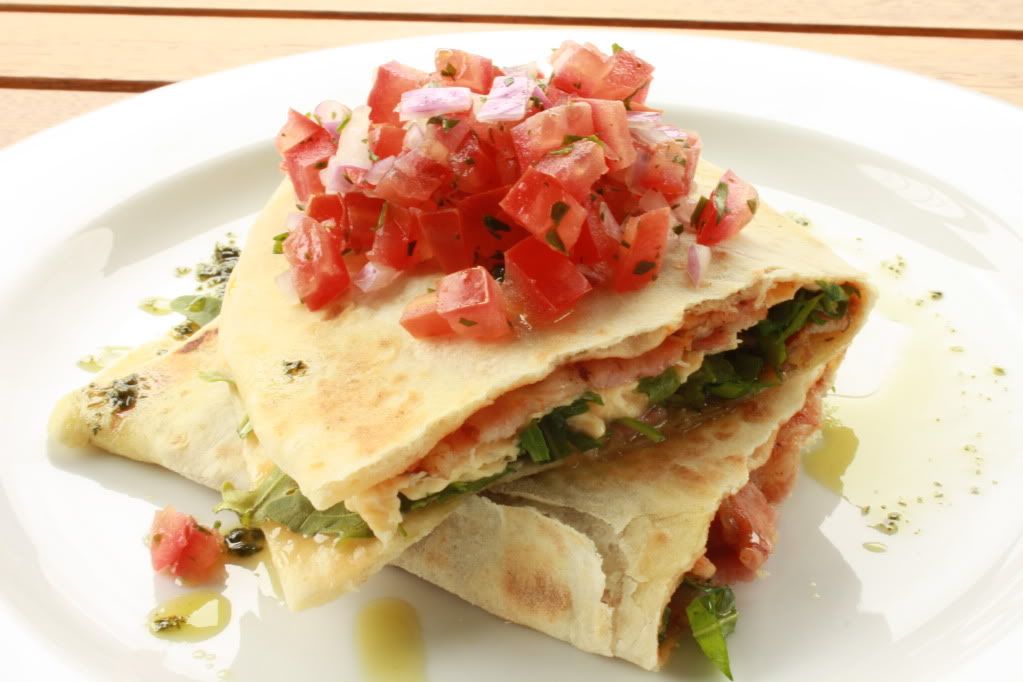 I ordered the breakfast piadina- purely because the waiter told me it included bacon and after that all I could think about was bacon, bacon, bacon! This was so delicious! In between the toasted Italian flat bread is scrambled egg, bacon, relish and rocket leaves. Fresh tomato salsa sits on the top, as you can see. The first bite of this transported me back to when I was 13, back to when I was in Europe for a holiday and had ordered a flatbread sandwich to satisfy my hunger pangs. Just like how certain smells evoke a certain memory, the same goes for food.
The boy ordered the potato and rosemary rosti, with crispy pork belly, tomato & chilli relish and poached eggs. This is another win for Cafe Gaia- absolutely yummy! The hint of chilli in the relish gave it just the kick it needed to differentiate itself from being an ordinary relish. The roast pork belly was so tender it literally fell apart on your fork. Only gripe was that the crackling wasn't crispy.
Ahhh- birthday brunch totally exceeded my expectations!
A quick glance at the specials board today listed french toast with chai mascarpone...if I wasn't so full and satisfied from my piadina I would've ordered that for dessert. Maybe next time ;)