We were originally meant to spend Sunday afternoon chilling out on the grass lawns of Melbourne Park, taking in all the excitement and buzz of the Australian Open but like all best laid plans of mice and men, they oft go awry. I had no complains, having been two years in a row
*click
for last year's post*, plus it didn't help that it was perhaps 1 degree too hot so instead of comfortable weather, it felt like a scorcher at times with the sun beating down relentlessly on our heads.
So imagine the irony when we ended up at Madame Brussels where drinks in jugs are served according to respective tennis terms ala 'Two players' and 'Playing doubles'. Oh well, when life gives you lemons and takes away your Sunday plans- make lemonade and throw that back with some El Jimador, right? ;) I guess some mint leaves and peaches wouldn't hurt either.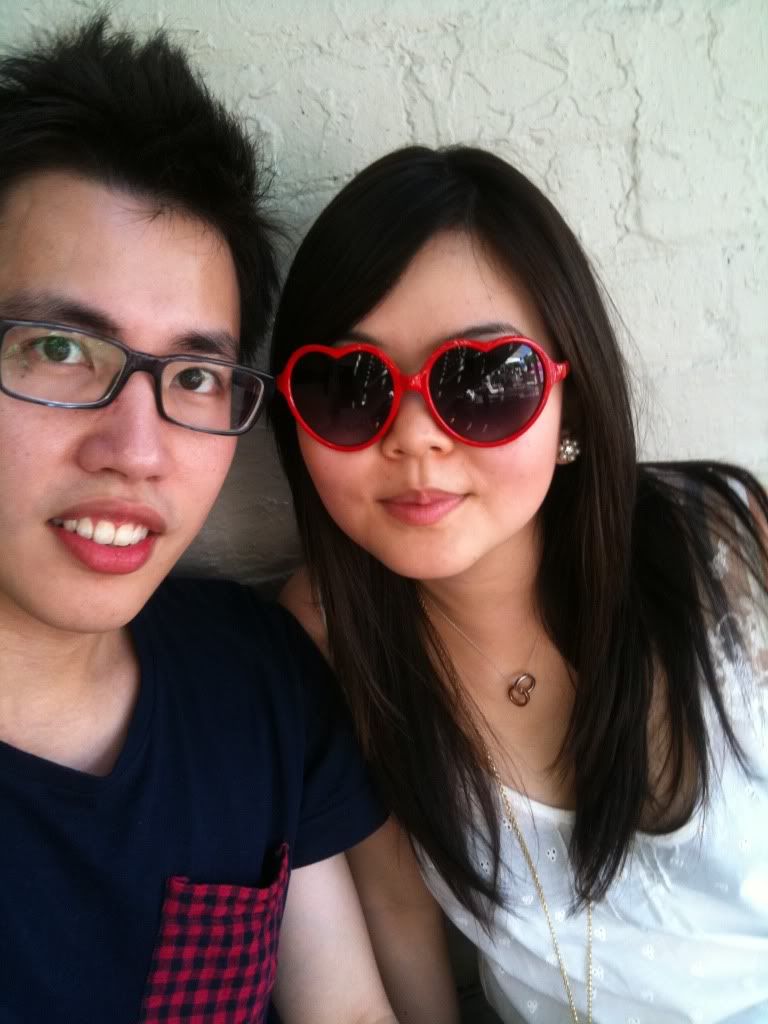 Mmmm, ready for that ice-cold hit on a hot summer's day.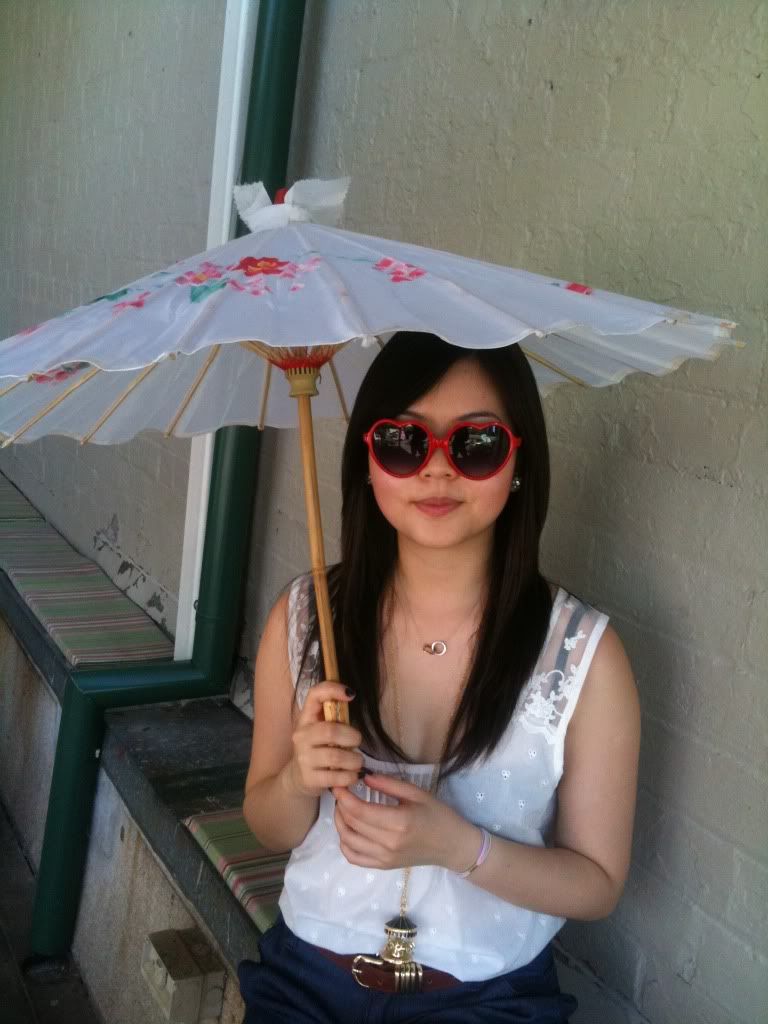 Itchy hand syndrome ok? There were pretty paper umbrellas within easy reach so I just HAD TO pick one up haha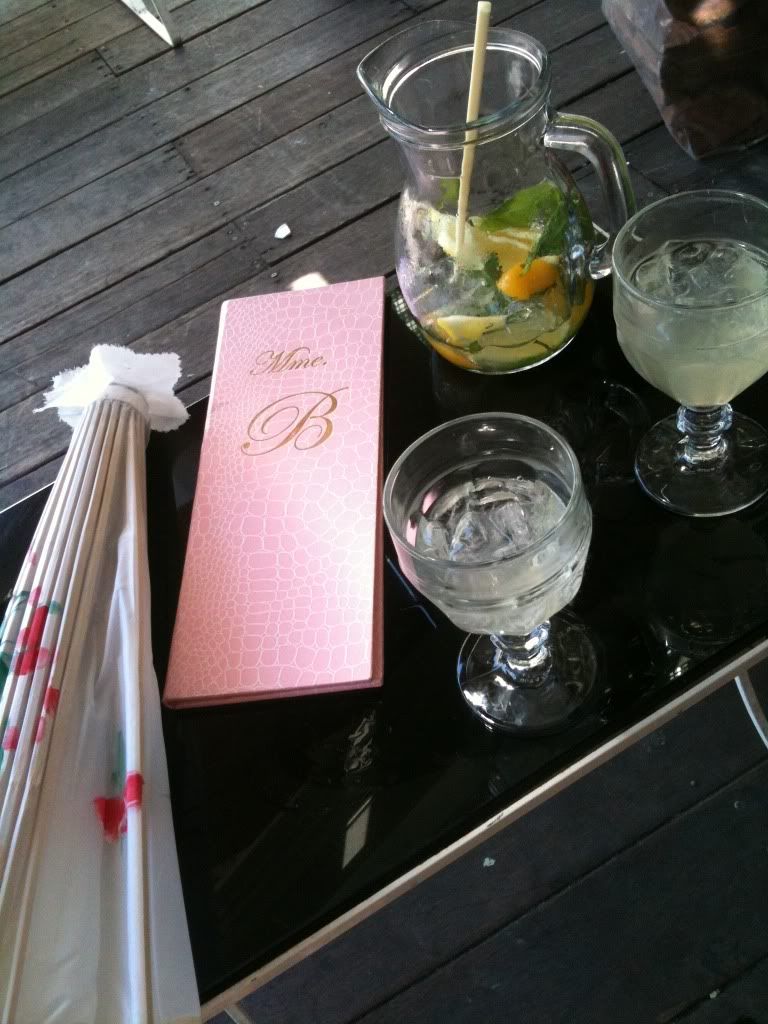 Yum-mmmmmmmmmmmmmy! If you compare the level of alcohol in the jug in the top picture with the bottom picture you sort of get a sense of how fast the drink disappeared!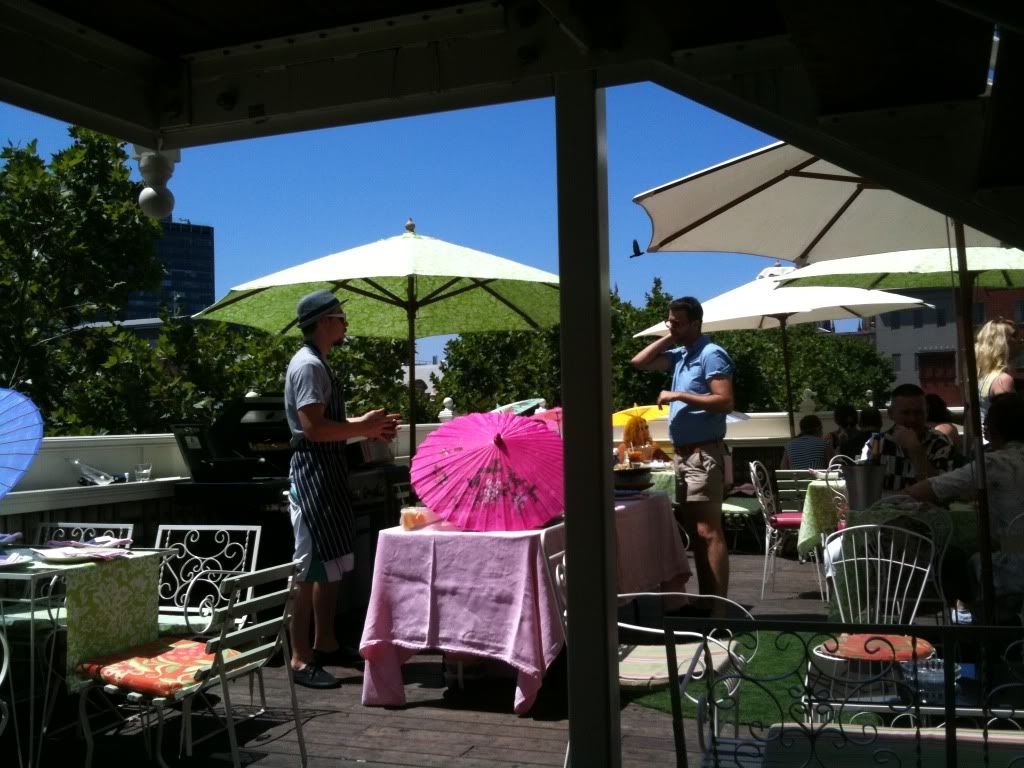 There was some BBQ action going on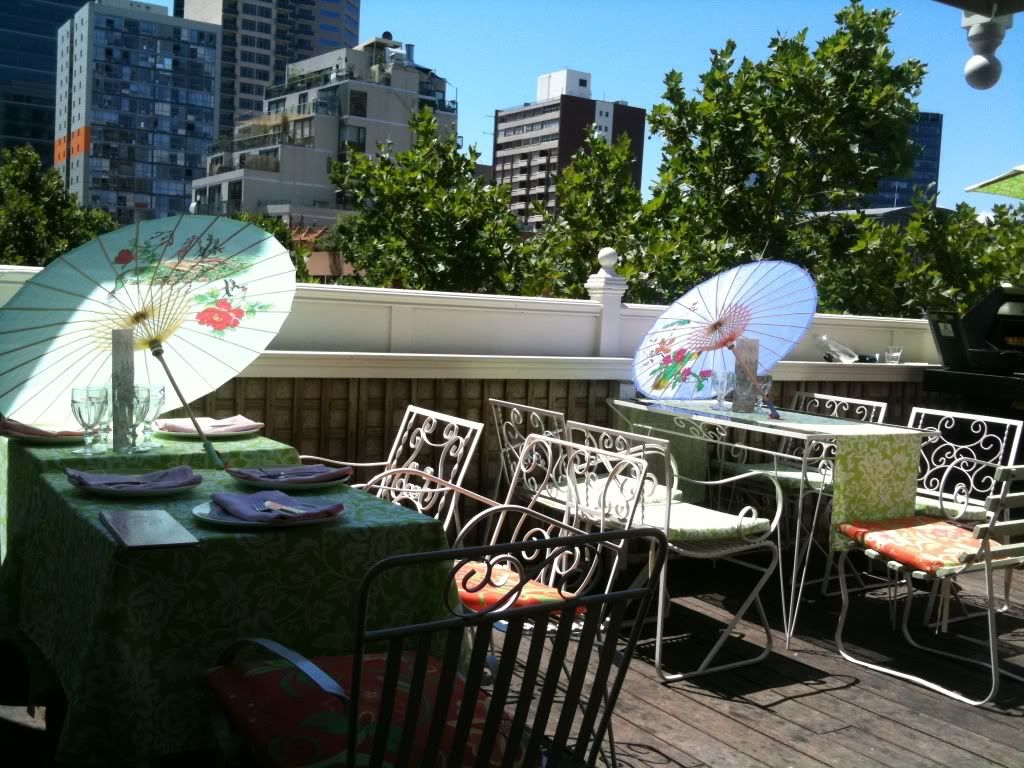 Look at how carefully thought out the decor was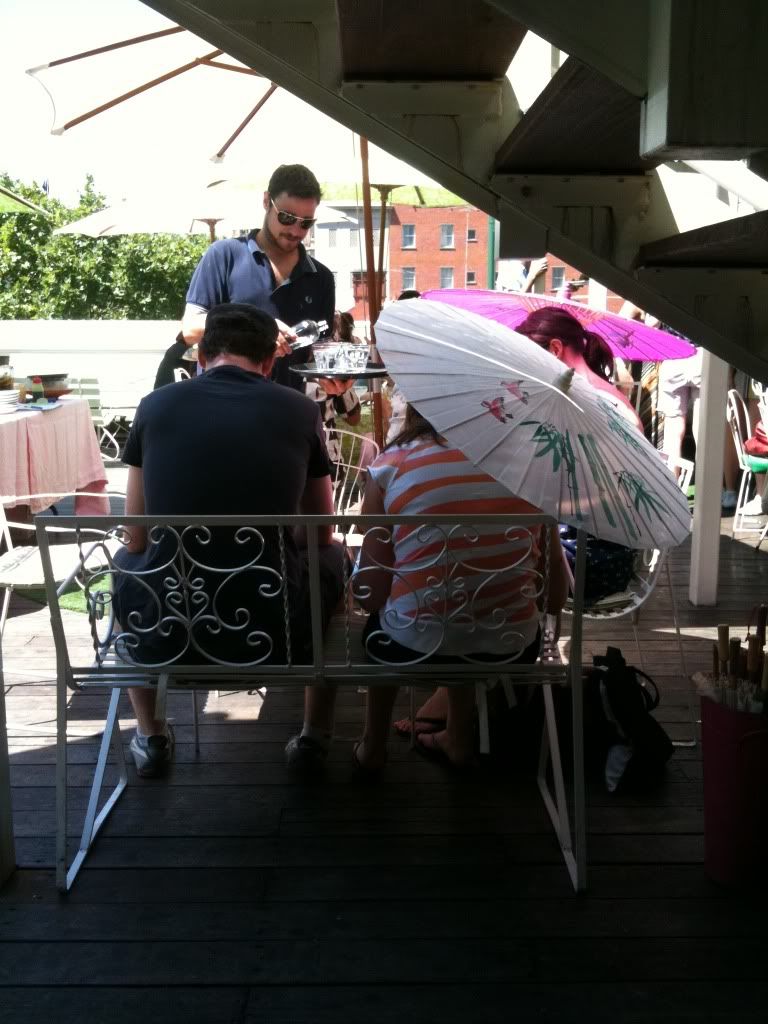 See- I wasn't the only one with itchy hand syndrome! Ok maybe they had a valid reason as they were sitting where the sun was shining whereas I was sitting underneath the stairs butbutbut the brollies were just right.in.front.of.me....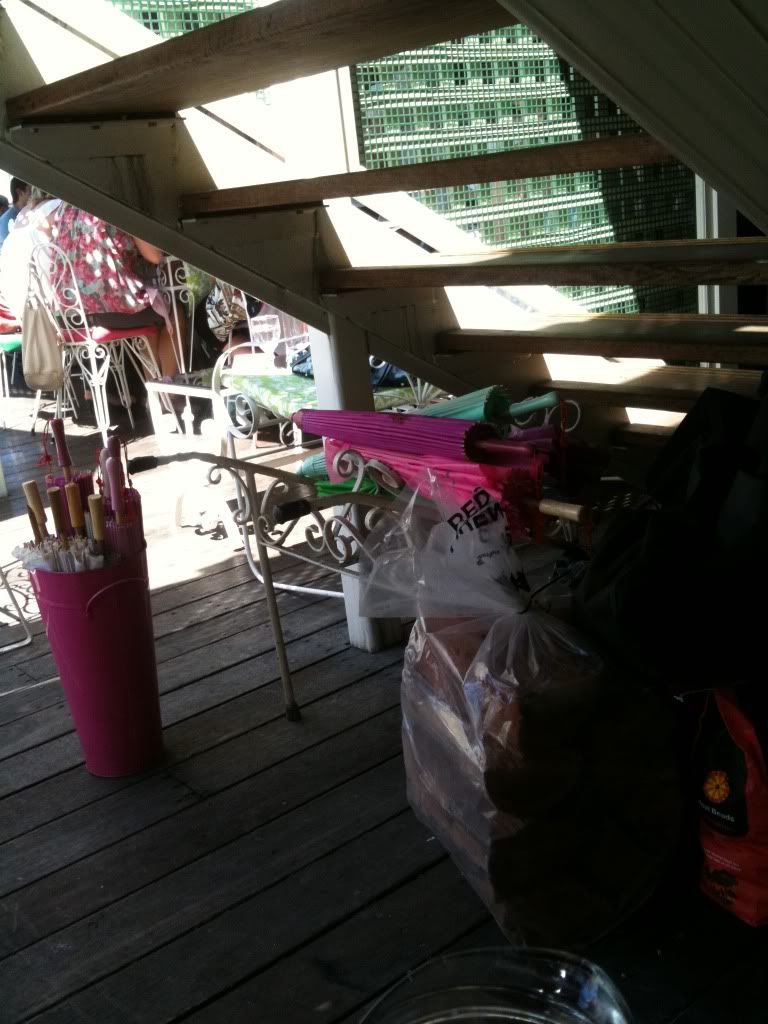 There were this many- how could you not pinch one?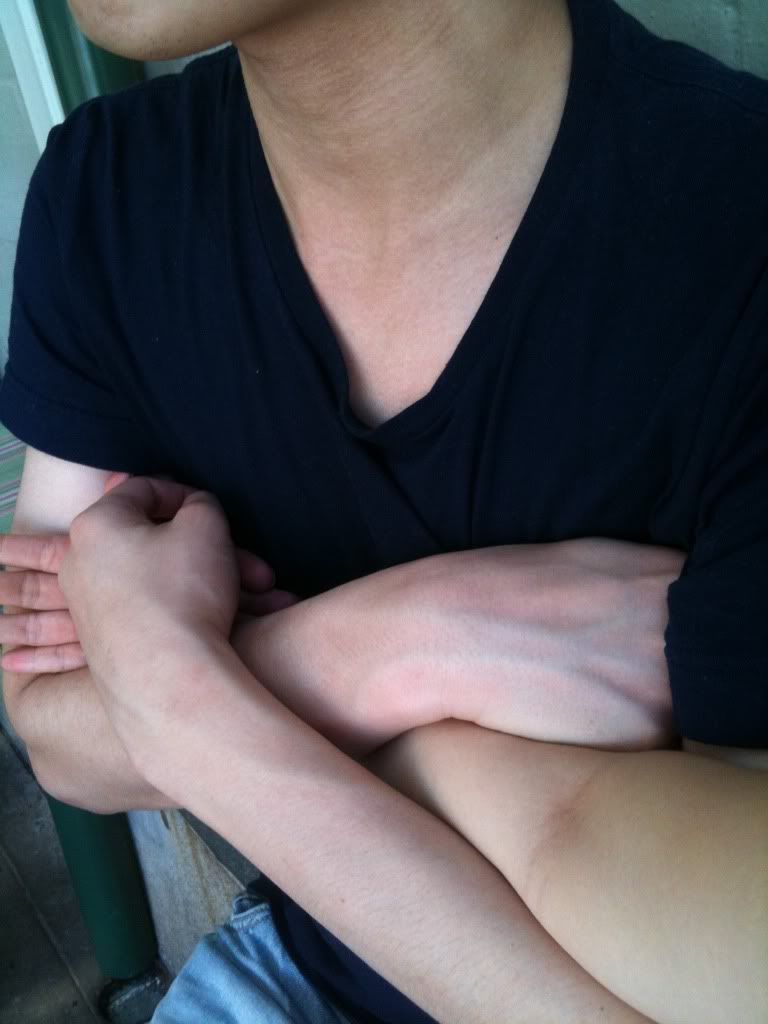 Now kids- let this be a lesson to you not to finish one whole jug of alcohol so quickly. We were seeing things by the end of it all....how can this person have 3 hands?!