Spring is well and truly warming up, some days the sun will decide to make a rare appearance, and appear it did last Sunday! We just HAD to take advantage of the warmer weather to do some *ahem* dining outdoors and what better way to wash down food on a warm day than to have it with icy cold beer? Remember how in my last post I didn't have a camera with me? Well I brought mine for a walk but guess what? I left my memory card in my laptop! Good work, me.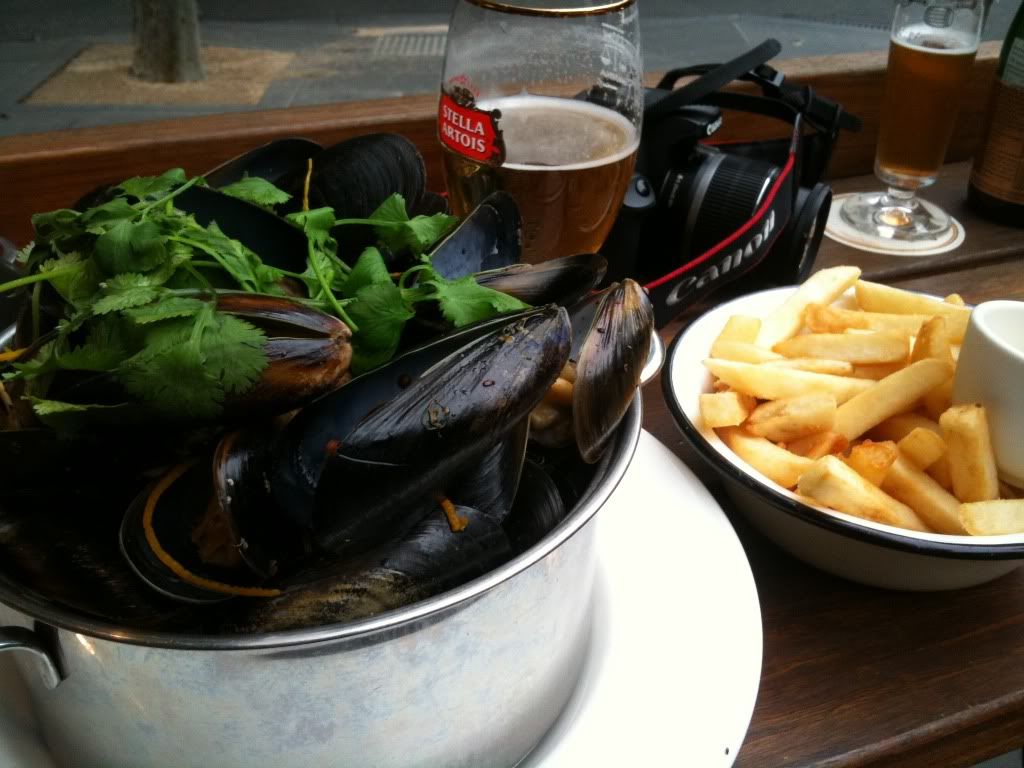 Satisfied after devouring a pot of mussels with a friend who was visiting from Sydney. This was cooked in lemon and orange zest with Hoegaarden and coriander. Yum.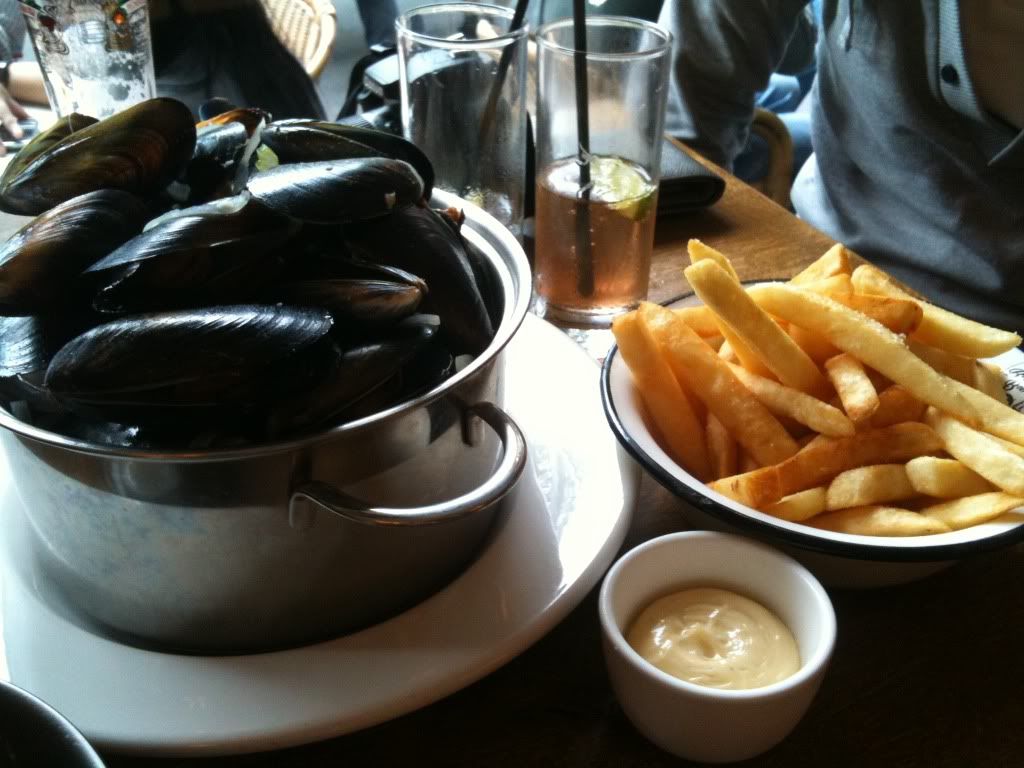 Oh I lied. Did I say my cravings were satisfied? :D We had ANOTHER pot of mussels- this time cooked in white wine broth with onions, celery, thyme and leek. Delicious!
And the best part was? They were all half priced pots. :D Score!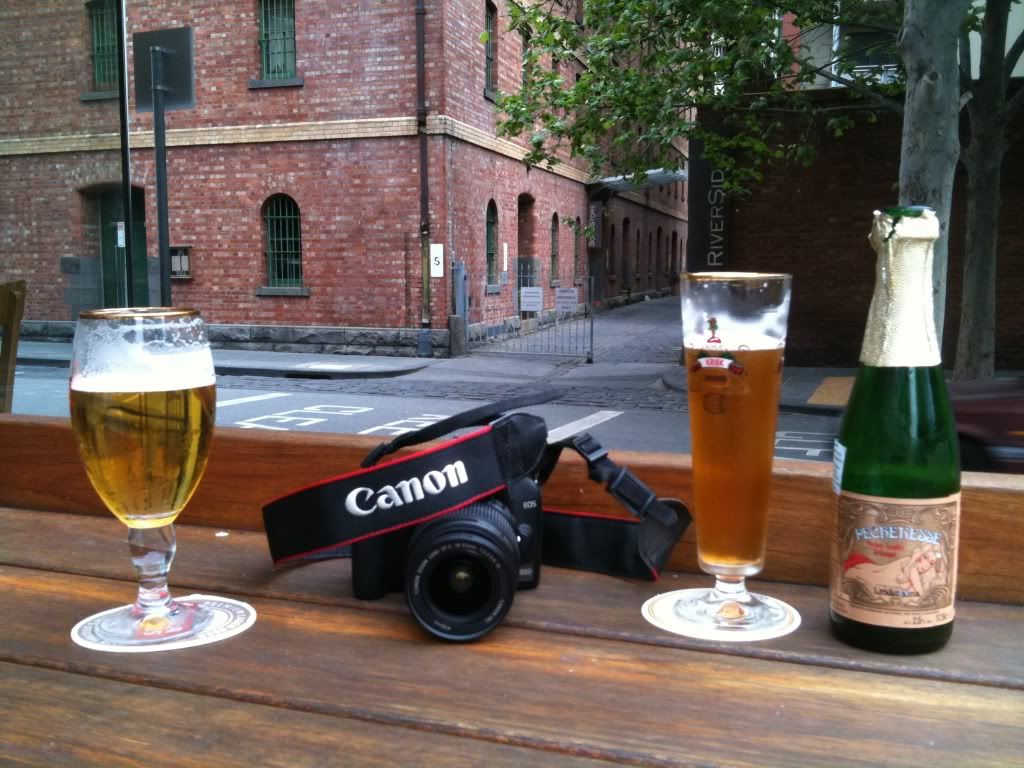 Camera stares forlornly back at me. Who knew Peach Beer could taste like 10 KINDS OF AWESOME?
Can't wait for the weekend again- weather will be p-e-r-f-e-c-t and that spells visits to the Rooftop Bar ;) There's just so much more to do in summer, I can't wait!